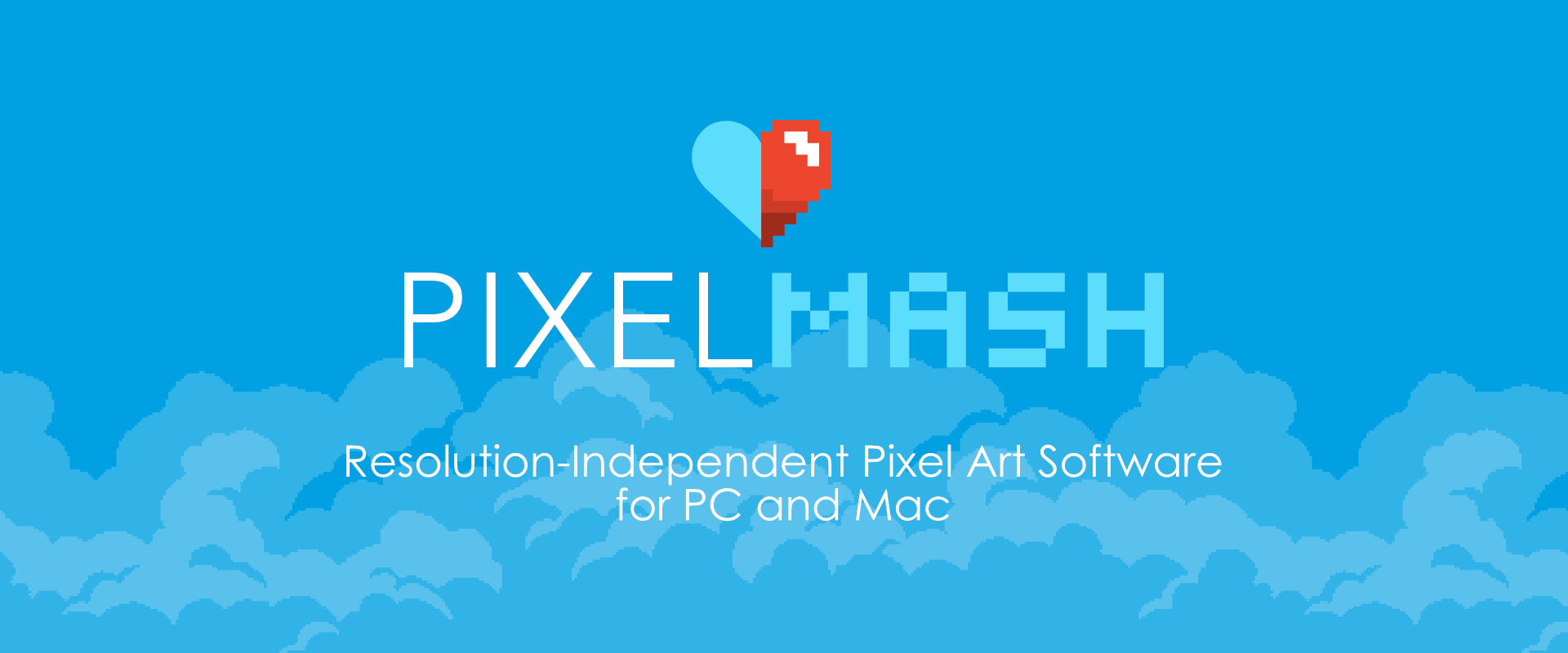 Pixelmash - Resolution-Independent Pixel Art
Huge New Pixelmash 1.1 Update Released (Plus New Walkthrough Video)!
---
This is a gigantic update to Pixelmash, and it's ready for you now! Some of the new features in Pixelmash 1.1 include:
Completely rewritten keyframe-based animation system
Easy option for per-frame images on any layer, for hand-drawn frame-by-frame animation
New preview window to see your animation running while you work on a frame (also great for 1:1 or 2:1 previews on stills)
Animated components are now chosen per-layer rather than per-project
Easier access to creating layers at the document's pixelized resolution
Layers now display their native resolution in the layers window
New onion skin options for coloring and number of frames
Dramatically increased performance when drawing with onion skinning
Improved resolution baking options
We even made a new 30-minute walkthrough video to show how everything works here.

Files
Install_Pixelmash_1_1_00_Mac.dmg
10 MB
Mar 19, 2019
Install_Pixelmash_1_1_00_Win.zip
10 MB
Mar 19, 2019
Get Pixelmash - Resolution-Independent Pixel Art