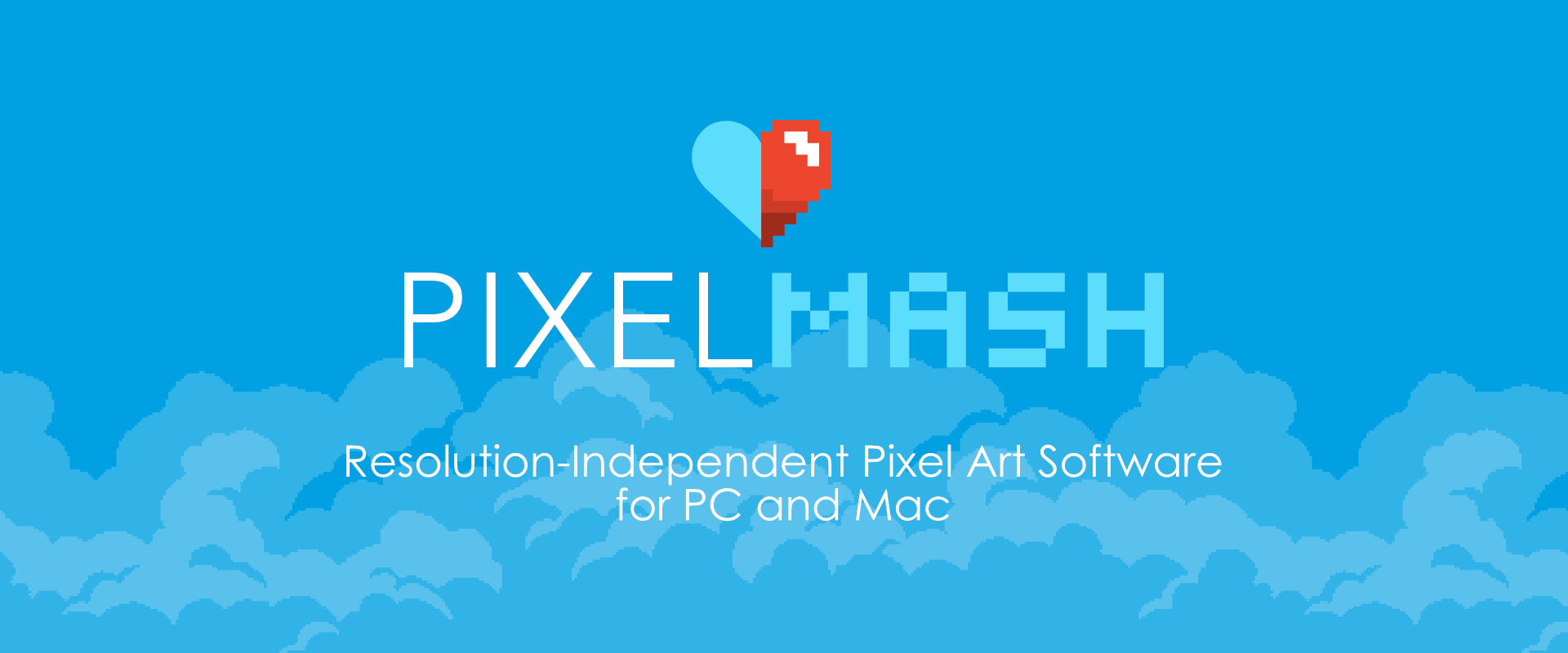 Pixelmash - Resolution-Independent Pixel Art
A New, Easier Way To Make Pixel Art and Animated Sprites
Pixelmash is a new kind of pixel art and animation tool that makes quick work of many of the hardest parts of pixel art. Paint or import high-resolution artwork and then non-destructively pixelize it, animate layers using transforms, and apply advanced layer effects to create stunning art in no time. Mix and match hi-res layers with traditional hand-drawn pixel-by-pixel layers for incredible flexibility!
Some Really Cool Ways Pixelmash Makes Pixel Art Easier
Create rigged characters using parented layers for easy character animation with keyframes.
Create template files with layers and effects pre-set-up to easily create amazing art.
Mix and match traditional pixel-perfect and dynamic-resolution layers.
When you paint your underlying art in hi-res, it's easy to make a ton of assets at different resolutions.
There are infinite ways to combine layer effects for easily-editable, non-destructive pixel art.
Import high-res art, animate it with transforms, and use layer effects for outlines and other effects.
Try it for free, you'll be surprised at how fast it is to create iconic video game art.
Read all about Pixelmash at https://nevercenter.com/pixelmash. See a full walkthrough of how to use Pixelmash here.

This is a time-limited trial version of the app, you can purchase a full license at https://nevercenter.com/pixelmash, thanks!
Install instructions
Pixelmash will run in trial mode on your computer for 7 days before requiring a license code to continue using it. Enjoy! :)
Also available on